Farrior's Flooring and Interiors

Farrior's Flooring, Incorporated is owned and operated by husband and wife, Charley and Harriet Farrior.

Shortly after graduating from college, the Farriors moved back home to the Wallace-Rose Hill area of North Carolina to begin jobs. With encouragement from Harriet's brother, the couple soon decided to try their luck at operating a retail business selling furniture and appliances.

In December 1973, Farrior's opened as the middle store in the new Rose Manor Shopping Center located on the outskirts of Rose Hill. Carpet and vinyl flooring were introduced in 1974 and soon became the mainstay of the business, edging out appliances. The business served its customers from this site for eleven years. Because they had minimal storage space in the Rose Hill store, the Farriors purchased an old building in Wallace to use as a warehouse.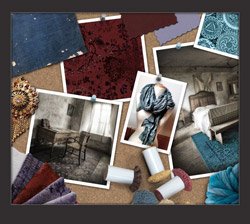 The warehouse building was intriguing. Built in 1903 for T.Q. Hall Mercantile Company and later housing A.C. Hall hardware, the two-story brick structure was both rich in local history and attractive in design. The Farriors elected to renovate the building and move their business to Wallace. Farrior's Flooring & Interiors  relocated to 120 West Main Street, Wallace, in January of 1985 and remains at that address today. A turn of the century expansion into the adjoining 1920 Powell-Rivenbark building has offered Farrior's more space for their accessory and gift gallery.